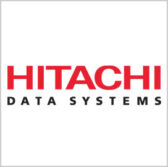 Hitachi Data Systems Federal Corp. has introduced a new digital data preservation offering for federal agencies to archive information over a long period.
The digital preservation platform works to store information by using existing Blu-ray and M-DISC technology, HDS Federal said Wednesday.
"To fulfill regulatory requirements, agencies are required to archive the data they generate and collect anywhere from five to over 100 years, while others have mandates that require data to be preserved forever," said Mike Tanner, president and CEO of HDS Federal.
Users can archive data for up to 50 years with Blu-ray technology and 1,000 years with the M-DISC media, Hitachi said.
Stored information also remains compatible with new and future data formats through the platform's optical media systems, according to the company.