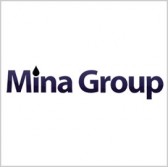 Mina Group subsidiary Red Star Enterprises has landed two Defense Department contracts to deliver petroleum products to Poland, Lithuania and Estonia.
The Defense Logistics Agency awarded the projects three months after handing Red Star the jet fuel supply contract for DoD assets in Latvia, Mina Group said Sept. 15.
Executives of the indicated that the new contracts demonstrate Mina's continued commitment to become a reliable partner.
"The region is an important expansion zone for Mina's global footprint and we look forward to tendering for further contracts in the months ahead," said Zack Friedman, executive vice president and chief financial officer at Mina.