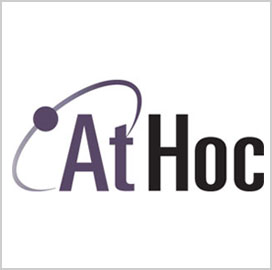 AtHoc-built emergency mass notification systems will be deployed to U.S. Army installations outside the continental U.S. under a Leidos-led modernization program.
The Army extended the use of AtHoc's IWSAlerts systems for communications in order to send emergency alerts to service personnel and their families at garrisons in Europe, the company said.
"With increasing threats worldwide, AtHoc is proud to serve as the U.S. Army's partner in the deployment of mission-critical life-saving capability," said Retired Army Col. David Brown, vice president of AtHoc's defense and intelligence group.
AtHoc runs the IWSAlerts technology on a private cloud environment in order to comply with U.S. military network security requirements.
The system works to consolidate disparate communications assets into outdoor sirens, digital displays and closed circuit television.