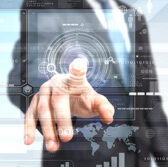 CSC has partnered with HP to provide clients with a testing-as-a-service platform that offers HP's quality management and application testing tools to clients on a pay-as-you-go basis.
CSC said Thursday it wants platform to help clients that want to make their development projects more agile and bolster time-to-market by supporting the testing and delivery of their applications and software.
"It's not enough for agile application teams to deliver new applications quickly – they have to work, perform, and delight users on a dizzying array of devices and platforms," said Raffi Margaliot, vice president and general manager of application delivery management at HP Software.
"CSC will leverage HP solutions and tools, including HP Application Lifecycle Management and HP Unified Functional Testing tools," said Manish Tomar, VP and general manager of applications managed services at CSC.
With the TaaS platform, CSC said it aims to convert capital expense into operational expense based on consumption, foster flexibility and optimization of resources and deliver fully managed testing on-demand.