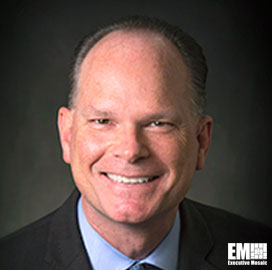 Boeing plans to transfer most of its defense support functions to St. Louis, Oklahoma City and other sites from Washington.
The company estimates the relocation will take three years to complete and affect approximately 2,000 defense workers at the company's offices in the Puget Sound area, Boeing said Monday.
"The decision to consolidate these activities was difficult because it affects our employees, their families and their communities," said Chris Chadwick, president and CEO of Boeing's defense, space and security business.
"However, this is necessary if we are going to differentiate ourselves from competitors and stay ahead of a rapidly changing global defense environment," Chadwick added.
The company says it has 5,200 staff members in Puget Sound and performs manufacturing work on P-8 maritime patrol aircraft and KC-46A refueling tankers in the region.
Work to be moved include support services for the F-22 Raptor fighter and Airborne Warning and Control System programs.
"Our goal is to minimize disruption to program execution by making the necessary changes in an orderly transition," said Jim O'Neill, group president for global services and support.
Boeing plans to offer retirement seminars, career counseling and employment resources that could help employees during the transition.