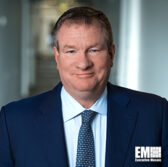 Bradley Feldmann elevated to the chief executive post at San Diego-based defense and transportation contractor at Cubic Corp. during the summer after a two-month transition period that saw him succeed William "Bill" Boyle.
Feldmann first worked at the company between 1989 and 1999, then returned to Cubic in 2008 and has since led the defense systems segment and served as president and chief operating officer.
In this conversation with ExecutiveBiz, Feldmann offers insight into the company's strategies in the defense and transportation markets, Cubic's mantra of "winning the customer" and pays tribute to the company's founder and long-time leader — the late Walter J. Zable.
ExecutiveBiz: What are your major goals and responsibilities as CEO?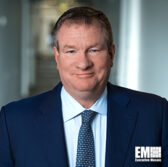 Bradley Feldmann: My responsibilities as CEO include, optimizing the company"™s performance, growing shareholder value, ensuring a values-based culture and working together as a company to "win the customer" each and every day. As a global company with a presence in 45 countries, we are proud to say that 70 percent of our portfolio is in market-leading businesses, and we work hard to maintain and increase our presence in those markets.
Our vision of "winning the customer" is fitting to our belief that we have to do better with customers than anyone else. This causes us to be more responsive and empathic of our customers. By putting ourselves in their shoes and earning their trust, we believe we will better serve them and therefore experience accelerated growth.
To accomplish this, we must be thought leaders in our domains. We must be developing the solutions our customers need today, tomorrow, and ten years from now. To have market-leading businesses, we must continually examine our portfolio; our businesses that enjoy market-leading positions will continue their thrusts, while those that are not, or cannot be put on a path to a market-leading position will be divested.
We aim to anticipate, observe and co-develop with our customers to come up with breakthroughs more often and earlier. We are working very hard at strategic collaboration across Cubic; we have a wealth of knowledge, talent and technology and we will perform better if we share these resources across businesses and geographical outposts. Finally, we are working on talent management and want to ensure our team is well developed and always advancing.
As CEO, I work closely with our team to drive strategy, talent management and collaboration. I ensure the engagement of our customers, employees and shareholders.
ExecutiveBiz: Please give an in-depth description on how the company organizes.
Bradley Feldmann: At Cubic, we have three lines of business across the defense and transportation industries. First, is our defense systems business which delivers systems and provides training and C4ISR systems around the world. Second, is the mission support services business that provides people who conduct the training, like former soldiers, marines, fighter pilots and Intel-related personnel.
Our third line of business is transportation that provides automated fare collection and intelligent transportation systems to major metropolitan areas worldwide.
At the Corporate level, we have the common senior management structure comprised of a CEO, CFO, general counsel and talent management leader. We are in the process of hiring a new CIO to help upgrade our enterprise systems. We"™ve consolidated all our activities in Washington and established our government relations at the Corporate level.
Since innovation is absolutely critical to us, we recently acquired Intific, an Austin-based company that strives to "build what"™s next" and receives R&D funding from DARPA (Defense Advanced Research Projects Agency) and other labs. Lastly, we brought estimating and program control functions to Corporate to better execute our programs.
ExecutiveBiz: Could you give us an overview of the Cubic"™s founding and the legacy of Walter J. Zable to the company?
Bradley Feldmann: Walter, the extraordinary man who founded Cubic in 1951, led the company as CEO for 61 years, which is a world record. He obtained his Physics degree from the College of William & Mary in 1937. Walter was an all-American football player and holds a place in the college football Hall of Fame. When he was 75, he could run the 100 yard dash in 12 seconds flat. He was a very competitive man and ran the company that way until he passed away at the age of 97.
He grew the company from a small San Diego electronics company to more than a billion dollars in revenue with very little outside-invested capital. Walter was a great leader with a true entrepreneurial spirit that left Cubic with a legacy of hard work and innovation.
ExecutiveBiz: Can you talk about the effect of Walter J. Zable"™s legacy on your current role as CEO?
Bradley Feldmann: Walter was very interested in building business capabilities and he played for the long haul. We will continue to do that. I"™m fortunate that I"™ve been with the company for 16 years of the last 25 years of my career. In my previous responsibilities, I learned the capabilities of the company, the people and our strengths and weaknesses.
My military, engineering and program management experiences provide me with good insights. Additionally, I spend a lot of time listening to our customers. Customer interaction is very important in order to help drive the growth of the company.
ExecutiveBiz: What offerings and services in the defense systems are you expecting to ramp up going forward?
Bradley Feldmann: First, we will continue to expand internationally since about 50 percent of our defense systems revenue is from outside the United States, including both foreign military sales and direct commercial sales. Second, we hope to expand our capability in the intelligence, surveillance and reconnaissance market.
Third, we will focus on delivering a blend of live, virtual, and constructive training with gaming simulations to save customers"™ money and ensure the forces maintain readiness levels at a time when militaries are facing decreasing training budgets. Finally, we acquired NEK, a company that offers special operations forces training to help us grow our capability in this area.
ExecutiveBiz: Which businesses are you looking to ramp up and what is the growth plan of the company?
Bradley Feldmann: Regarding our transportation business, a year ago we acquired a company that provides traffic management solutions in the UK. We hope to bring these capabilities to our customers around the world. We also bought a company involved in intelligent transportation systems, specifically for buses.
This gave us the capability to provide our customers "" millions of commuters worldwide "" greater convenience as we tell them when a particular bus will arrive and help them plan their commutes. We also have aspirations to grow our special operations and C4ISR businesses in our defense business and mission support services business segments.
ExecutiveBiz: Are acquisition generally part of your future growth plan? Are there any other acquisitions planned?
Bradley Feldmann: We are always looking for acquisitions to make our businesses better and to help move them into market-leading positions. For more than 50 years, Cubic has grown organically and inorganically with acquisitions resulting in a compound growth rate of nearly 10 percent. We expect that to continue.
ExecutiveBiz: What is it that you look for when you are thinking to acquire a company?
Bradley Feldmann: We are looking to build market-leading businesses, a goal that Walter J. Zable helped the company understand. We look for capabilities to add to our portfolio and to our sub-businesses, to make those businesses more capable and provide more value to our customers.
ExecutiveBiz: What are you most excited moving forward?
Bradley Feldmann: The people of this company have tremendous heart and they"™ve done fabulous things in helping our customers. I want to be part of the effort to expand the company and to drive shareholder value. I"™m also very excited about innovation and the idea of coming up with breakthroughs more often. We can also do a much more intentional job in talent management. I wouldn"™t have come back to Cubic if I didn"™t think it is a great company and I"™m very glad to be here.