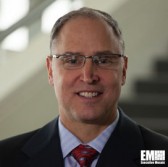 IBM has launched an interactive Watson Analytics service that is designed with cognitive functions that work to recognize natural languages for self-service visual and predictive data analytics.
The company said Sept. 16 that the service will initially be available as a cloud-based tool that delivers automated services such as data refinement and data warehousing via desktop-based or mobile applications.
"Watson Analytics is designed to help all business people – from sales reps on the road to company CEOs – see patterns, pursue ideas and improve all types of decisions," said Bob Picciano, senior vice president of IBM's information and analytics group.
IBM noted that the service consists of a unified platform for a range of data and analytics operations, from sourcing to reporting and collaboration, and utilizes natural language processing to deliver the requested data or insight in familiar business terms.
Watson Analytics will be available through IBM Cloud and IBM Bluemix for beta testing and other packages before the end of the year.