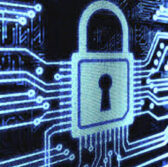 BAE Systems and the British Bankers' Association have partnered to create an early warning system intended to alert financial services companies about potential cyber threats in an effort to protect customer data.
The Financial Crime Alerts Service portal is built to disseminate intelligence from a dozen U.K. government and law enforcement organizations to banking personnel to help industry avoid fraud and other cyber crimes, BAE said Thursday.
FCAS also seeks to provide terrorist financing, money laundering, bribery and corruption and emergent thematic reports, according to BAE.
"Receiving real-time alerts from such domestic and international bodies, including the National Crime Agency and 11 other government and law enforcement agencies, will be vital intelligence for the army of staff banks have already hired to combat these threats," said Anthony Browne, BBA's chief executive.
"This service is a shining example of how banks and government can work together to benefit all customers," Browne added.
According to BAE, the program builds on a U.K. government-industry data sharing effort that has prevented more than $160 million in potential fraud losses.