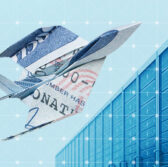 Startup incubator 1776 has partnered with Georgetown University to provide the university's students access to the entrepreneurial ecosystem in Washington, D.C.
Georgetown students, faculty and staff will have access to mentorship, corporate connections, media attention and educational events at the 1776 campus, Georgetown University said Friday.
"Georgetown is an incredible university, and we're thrilled to support their initiatives to foster student entrepreneurship across the entire institution," said Donna Harris, cofounder of 1776.
The partnership will leverage Georgetown's Startup Weekend resources and the Entrepreneurs in Residence Program for entrepreneurs.
1776 has also teamed up with Esri, geospatial technology and mapping software provider, to help startup businesses develop mapping and location analytics technologies and use Esri's ArcGIS software, services and content.
Startups will also be able to integrate those software systems into their products through the Esri Emerging Business Program, Esri said.