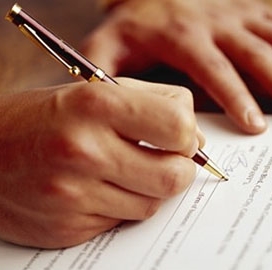 Bechtel and CH2M Hill have been nominated for contracts to manage the transition of the U.K.'s defense equipment and support procurement operation into a government-owned and contractor-operated organization, Defense News reported Monday.
Andrew Chuter reports that Bechtel could provide managed services for the country's navy and air force, while CH2M Hill could oversee the program for the army and joint forces command.
The U.K. wants the companies to help bolster project delivery as part of the U.K. defense ministry's business transformation plan for the DE&S organization, the report said.
Defense News also indicated that the program also intends to establish the organization as a trading entity within the defense ministry.
The contracts are potentially worth up to $668.8 million over a performance period of five-and-a-half years, Chuter writes.
PwC has reportedly been tasked to provide human resources support, while bidding is ongoing for the update of finance, information technology and management information capabilities.