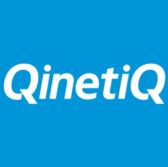 Sarah Kenny, managing director for QinetiQ"™s maritime arm, said the company has won a contract to provide British scientists with fresh insight into defense strategies against small boat threats.
The work will involve testing the threat response capabilities of the U.K. Defense Science and Technology Laboratory"™s sensor system at sea, QinetiQ said Thursday.
"This is the second contract we have been awarded by Dstl"¦ (that) focuses on the threat posed by small boats to large vessels," Kenny said.
Under the new project, QinetiQ"™s command information systems services team will set up a demonstration vessel with detection technology to carry out the command and control exercises.
According to the company, one of the goals is to push the Dstl sensor system, currently in the proof-of-concept stage, closer toward becoming a fully viable technology product.
Philip Smith, affordable maritime presence program manager at Dstl, said QinetiQ was chosen for the award for knowledge on sensors, training in human factors and experience in systems engineering deployment.
"This work is aimed at understanding how data can be most effectively presented to the operator to aid situation awareness and combat the small boat threat," he added.