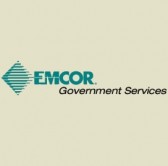 A subsidiary of EMCOR Group has won two contracts to provide repair and preventive maintenance services for U.S. Customs and Border Protection facilities systems in Arizona and the Texas Gulf Coast.
"The services EMCOR Government Services will provide CBP at its 340 sites across the Arizona and the Texas Gulf Coast Regions are integral in supporting its critical mission," Mike Rodgers, president of EMCOR Government Services, said Tuesday.
The contract covers maintenance and repair of heating, ventilation, air conditioning, plumbing, electrical and refrigeration systems; energy management; water treatment; and repair and operation of security, elevator, emergency power, fire and life safety systems.
The 340 CBP sites cover 2 million square feet of space stretching across 900 miles of the U.S. southern border, EMCOR said.