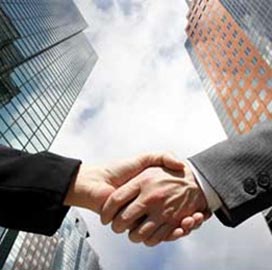 Raytheon has pledged up to $5 million for a 10-year agreement with the University of Massachusetts Lowell to launch a joint research institute to enable collaboration between students and Raytheon employees.
The Raytheon-UMass Lowell Research Institute is expected to facilitate securing federal funding for research as well as research and employment opportunities, the company said Tuesday.
"The creation of the RURI presents a tangible opportunity to advance the research and the learning of technologies under development for students and employees alike and will inspire future engineers and drive innovation," said Dan Crowley, president of integrated defense systems at Raytheon.
UMass Lowell Chancellor Marty Meehan also noted that the institute will present real-world experiences for the university's students.
Raytheon's Christopher McCarroll and UMass Lowell's Craig Armiento of the Francis College of Engineering will co-direct the institute, which will be housed in the Mark and Elisia Saab Emerging Technologies and Innovation Center on campus.
It will include laboratories and classrooms to host research work on radar and communications systems, advanced materials and circuit technologies, among other areas.