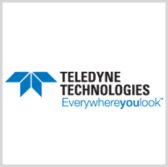 Teledyne Technologies has signed a strategic investment and partnership deal with autonomous marine system company Ocean Aero in a move to bolster Teledyne's unmanned offerings.
San Diego-based Ocean Aero has designed a vehicle that is intended to operate in surface and underwater domains as well as support defense, scientific and energy projects, Teledyne said Wednesday.
"Ocean Aero's planned unmanned underwater/surface vehicles, powered by wind and solar, complement Teledyne's battery-powered Gavia AUVs and market-leading autonomous gliding vehicles using buoyancy-based propulsion," said Robert Mehrabian, Teledyne president and CEO.
The Submaran marine vehicle is meant to use propulsion and communication technology in surface waters and have water column analysis and hazardous weather avoidance features during underwater operations, according to Teledyne.