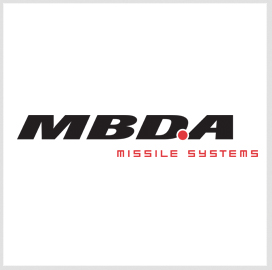 MBDA CEO Antoine Bouvier, in the presence of civilians and military authorities, cut the ribbon on France's new complex munitions demilitarization facility Wednesday at acompany's site in the center of France.
In remarks at the Bourges Subdray site, Bouvier said that MBDA aims to establish firm and long-lasting partnerships with its domestic and foreign customers.
"These customers now expect not only a guarantee of security of supply and support for their products but more and more they are beginning to recognize the need to assure the safe treatment of their complex weapons at the end of their service life," said Bouvier.
MBDA is contracted to help France destroy 36,000 complex munitions and build a new facility for demilitarization.
"Thanks to this new industrial installation in Bourges Subdray, we are displaying our willingness to further reinforce the partnering relationship we undertake with our military customers," said Bouvier.