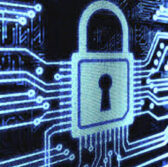 General Dynamics' Fidelis Cybersecurity Solutions business has entered into Microsoft's Active Protections Program to get information on emerging cyber threats ahead of Microsoft's monthly security bulletins to provide up-to-date protection to Fidelis XPS customers.
Fidelis said Monday that joining the Microsoft program is intended to bolster mitigation of cyber attacks and system vulnerabilities during the entire threat life cycle.
"In today's fight against advanced cyber adversaries, it's important that we arm our customers with the best defense possible, and collaboration across the entire cybersecurity community is a critical part of that defense," said Peter George, president of General Dynamics Fidelis Cybersecurity Solutions.
Fidelis XPS is a network security appliance with network visibility, analysis and control features.
MAPP is intended to help Fidelis XPS users prepare for vulnerabilities before the publicly released security updates are applied to their systems.