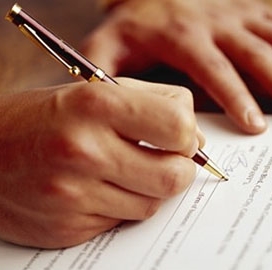 Lockheed Martin, Boeing and Airbus are bidding on a tender offer worth an estimated $5.5 billion to provide Denmark's military with as many as 30 fighter jets, Reuters reported Monday.
Teis Jensen and Ole Mikkelsen report that Danish officials will deliberate on the bids ahead of the award in mid-2015.
The report said Saab was also qualified to bid on the tender but has declined, according to Denmark's defense ministry.
"The conclusion not to submit an offer is based on a joint assessment of the government and the industry," the Swedish Defense and Security Export Agency said in a statement on behalf of Saab.