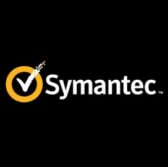 Symantec has launched its Cyber Career Connection (SC3) program that aims to address the workforce gap in cybersecurity careers worldwide and to find new opportunities for adolescents and young adults not necessarily college-bound, the company said Tuesday.
SC3 was announced as a Commitment to Action at the 2014 Clinton Global Initiative America event held Tuesday by Hillary Clinton and Symantec executive program director Aled Miles.
Clinton said that the program, among other business-led initiatives, is a top priority at the Clinton Foundation in overcoming economic challenges.
"Six years after the financial crash, many young people are still struggling. For those who don't get a college education or even high school, most doors just won't open no matter how hard they knock," said Clinton. "We want to get to work and it's one of the highest priorities for CGI America and I'm delighted that there is so much interest because ultimately it's about more than pay checks."
Out of an estimated vacant 300,000 careers in cybersecurity, 60,000 could be filled by individuals without a bachelor's degree, the company said.
Symantec's pilot program is built to help find young adults jobs through its network of customers and partners; it will include a cybersecurity focus, a virtual mentorship program and lead up to an open door into cybersecurity internships.
Cecily Joseph, vice president of Corporate Responsibility at Symantec says that Symantec is committed to making the world a safer and better place.
"As a leader in cybersecurity we believe we can help solve the cyber career gap and move underserved young adults out of low-end jobs and into highly paid and meaningful careers," said Joseph. "C3 will help us meet the critical needs of our customers and strengthen national security in challenging economic times"
Symantec program partners, including Year Up, LifeJourney and NPower, will work with the company to prepare young adults to receive industry-recognized certifications and permanent employment to help fill the gap in IT security talent.
Gerald Chertavian, founder and CEO of Year Up, an all-intensive one-year skills training and employment seeking program, said that Symantec's mission–the enabling of young adults to move from poverty to professional careers–is lined up closely with their own.
"[Year Up] has known that cybersecurity is one of the main subjects that our students are interested in, and as an authority on cybersecurity, Symantec is an ideal partner," said Chertavian. "This program will open the door for so many young adults to the lucrative cybersecurity field."
Stephanie Cuskley, CEO of NPower, adds that expanding their partnership with Symantec is a positive endeavor.
"The mission is to provide access and opportunity to underserved young adults through our proven tech and Symantec's professional skills program," said Cuskley.
The pilot program will be financially backed by Symantec and the Symantec Foundation, providing human capital, support and even software to make it work.