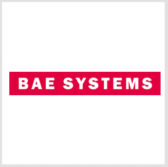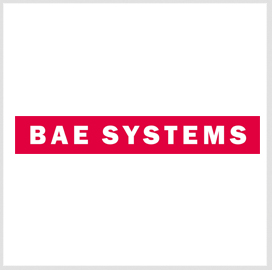 Gerard "Jerry" DeMuro, president and CEO of BAE Systems' U.S . subsidiary, has implemented strategic initiatives since taking the helm in February with the aim of helping the business maintain a steady cash flow and shareholder value, Forbes reported Tuesday.
DeMuro joined BAE Systems Inc. from General Dynamics as defense spending cuts were starting to hit the contracting sector's bottom line, according to Thompson.
The 36-year industry veteran intends to apply the lessons he learned from previous industry downturns to keep his organization running regardless of market conditions, Thompson writes.
He told Forbes in an interview of his goal to ensure "that the organization becomes better capable of creating value on a sustainable basis than it is today, and that the portfolio becomes better positioned than it is today."
Last month, BAE Systems Inc. announced a reorganization designed to consolidate its diverse product lines as well as to align company goals with emerging customer requirements.
DeMuro added the structural change is part of the subsidiary's efforts to improve operational execution, business development and portfolio management, according to Thompson's article.
He believes that discipline is an absolute must for corporate leaders to be able to assess the assumptions and frameworks that underpin their business strategy, Thompson writes.
DeMuro noted to Forbes that shareholders, employees and customers will all benefit if an enterprise can deliver "dependable revenues, predictable earnings, consistent cashflow and healthy return on investment."