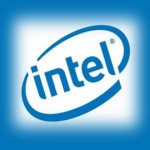 (INTEL)—The use and application of Big Data systems to overcome those obstacles deemed previously insurmountable was a breaking-through for the business world, now moving forward with companies like Intel and their grafting of Big Data to a panoply of specific problems to work at solving global challenges effective to all humankind.
Intel currently has two research projects as part of a larger program, working with Big Data in cloistering in the problems plaguing food-supply and farming, with one 'snow mapping' in the Sierras, the other investigating issues in irrigation.
These initiatives are Intel's attempt at building a medium and template for the implementation of Big Data across all spectra, whenever or wherever that may be. The commercial value in paving the way for other industries will be nothing short of monolithic in the future, in the short-term pushing research and exploration of Big Data reapplication.
"We see these in terms of grand challenges and tough problems," Vin Sharma, Intel"™s director of planning and marketing for Hadoop, said. "We want to push the boundary, we do see commercial value, but it doesn't have to be immediate."
Intel's experiment in snow mapping, where data is collected on snow coverage within the Sierra Nevadas through a rating system on a scale of one-to-seven, is part of their goal to construct a "queryable" database that will aid governments and farmers in predicting grow conditions, perhaps saving a crop or two in the process.
The irrigation project, aptly-named 'Precision Farming' is a collaboration with University of California, Davis to build a better system of managing crops by strategically placing sensors to monitor moisture levels in the air and soil. If successful this project could divide the amount of water needed for irrigation in half.
"The rate of water supply to the crop is determined on an ad-hoc basis," said Sharma. "The notion is that there is a lot of waste because of over-provisioning. You instrument better and you tie that back to the supply of water and reduce waste."
Intel's interest in bettering humanity by handling problems, whether they are big or small, is an incubator for innovative thoughts on Big Data systems–as they plant their seeds in finding solutions the future will provoke them to grow.
"We sense there is concern within the farming community," said Sharma. "Let"™s say the farmer is renting the land. If they transfer the ownership of the land, who owns the data? We want to be part of the effort to democratize [it] as well."