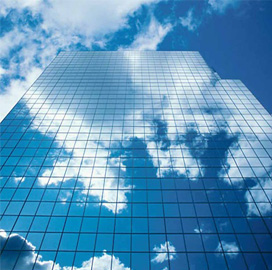 IBM has partnered with Beijing TransWiseway Information Technology to develop a cloud-based "Internet of Vehicles" platform to help Chinese motorists use Web and mobile applications through in-vehicle services.
The IoV platform will be designed to apply analytics to data gathered by devices and sensors installed on vehicles and trucks to generate information on weather and traffic conditions, IBM said Friday.
"This effort targeted for improving in-vehicle services will make an important impact on the whole driving ecosystem in China and combining mobile and cloud technologies will drive innovation across the automotive industry," said Ernie Hu, vice president of software for IBM's Greater China Group.
According to IBM, the collaboration is an expansion of TransWiseway's existing public IoV platform that supports the government's traffic safety program and aims to connect 1.5 million trucks by next year by leveraging the IBM Internet of Things portfolio.
"This initiative is in line with the government's objectives to improve the safety of its citizens, given the mandate that all truck companies be connected to an IoV platform in the future," said Zhang Tong, TransWiseway's general manager.
IBM China Development Labs will also open a joint innovation laboratory with TransWiseway to facilitate the deployment of the IBM MobileFirst application development portfolio, including IBM MessageSight.