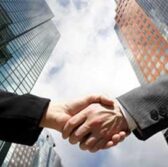 Exelon and Pepco Holdings are seeking approval from the Federal Energy Regulatory Commission for the proposed merger between the two energy companies.
The transaction seeks to create a utility that would distribute electricity and natural gas to customers in the mid-Atlantic region, Exelon said Friday.
Both utilities expect the regulatory agency to hand down a decision within 90 days.
The merger is subject to approval by Pepco's stockholders and other customary closing conditions and scheduled to be finalized in the second or third quarter of 2015.
Chicago-based Exelon has nearly 35,000 megawatts of owned capacity and serves government, commercial and residential clients across the U.S.
Pepco provides electricity, gas and renewable energy services in the District of Columbia, Maryland, New Jersey and Delaware.