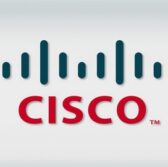 Cisco announced Tuesday their intention to acquire privately held Tail-f Systems for $175 million, a plan set in motion by AT&T to reshape and virtualize telecommunications networks in the cloud.
Cisco aims to incorporate Tail-f into its cloud and virtualization group to increase marketability in telecom infrastructure, the company said in the release.
Hilton Romanski, senior vice president of Cisco Corporate Development said that the goal is to help eliminate the 'bottleneck' caused by network complexity.
"The acquisition of Tail-f's network services configuration and orchestration technology will extend Cisco's innovation in network function virtualization, helping service providers reduce operating costs and the time it takes to deploy new services, making agile service provisioning a reality," said Romanski.
The Stockholm-based software-defined networking setup Tail-f Systems' products aid service providers and IT businesses to simplify and automate the managing of network services across networking devices, said Cisco.
With its purchase of Ubiquisys and acquisition of Starent Networks, Cisco says that they have expanded their reach by use of small cells, base stations that deliver loads of capacity in high demand areas.
Tail-f technology plans to reduce the time to market to network equipment vendors, raising $6.3 million in funding with the help of SEB Venture Capital.
Upon completion Tail-f will join with Cisco's Cloud and Virtualization Group, expected to close later this year.