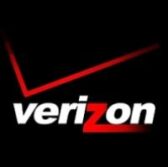 A panel of financial industry experts gathered at a Verizon-sponsored event Tuesday in New York to discuss technology and customer relationship issues facing retail banking and wealth management companies.
Verizon said Wednesday that Niti Badarinath, head of mobile and money movement at US Bank, and Chandan Sharma, global managing director of financial services at Verizon, agreed the industry needs to communicate in their clients' language to create a positive experience for customers.
On the technology front, Sharma forecasts that SMAC (social, mobile, analytics and cloud) architecture will be a core element of banking information technology.
Bryan Sartin, director of RISK at Verizon, said financial institutions must work to address weaknesses in their enterprise security models.
"The average time to discover that you"™ve been breached is seven months," Sartin told the forum audience.
"Incident detection has to change so that victims recognize attacks even before the point of entry," he added.
Mike Versace, global research director at IDC Financial Insights, said it is important for industry to understand codes of conduct and privacy rules in the global wealth management space.