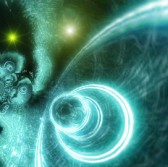 The Johns Hopkins University Applied Physics Laboratory has announced the launch of a research project to collect electromagnetic field data on suborbital spaceflights.
APL will gather the information by using an instrument that will fly onboard a Virgin Galactic space plane as part of a NASA-funded science mission with a launch date still to be determined, APL said Tuesday.
Researchers will use the data to study the effects of interference on spacecraft and its payload.
"This data will enable future payloads designed to make scientific observations of Earth"™s magnetic field to cancel out interference from the spacecraft," says APL"™s H. Todd Smith, principal investigator for the Electromagnetic Field Measurements instrument.
"Ultimately, our payload will serve as an integration platform for future scientific research and instrument development activities," he added.