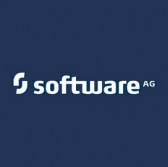 Software AG has launched a suite of tools to help data analysts visualize and assess the performance of their organizations' Internet-connected devices.
The Internet of Things Solution Accelerator offering contains features for messaging, streaming analytics, in-memory processing, HTML5 dashboards and security, Software AG said Tuesday.
Additionally, the package includes connectors to machine-to-machine platforms from AT&T and Axeda.
"We are witnessing a massive explosion with the interconnection of things as more physical objects become embedded with sensors, actuators and devices to gain the ability to collect data and communicate," said John Crupi, Software AG vice president of visual analytics.
Crupi added the IoT Solution Accelerator works to help customers manage the data influx and connections.
The company also offers a project development kit comprised of templates, user interfaces and frameworks for developers to install M2M applications.