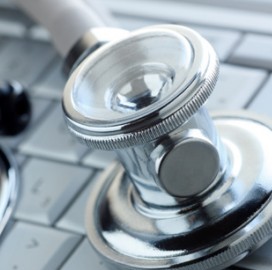 SGI Corp. has won a contract to work with two hospitals on efforts on projects related to real-time diagnostic imaging and medical research.
The company will use its high performance computing and big data products to update applications that the Center for Advanced Medical Imaging Sciences uses to research medical diagnostic imaging technology, the company said Wednesday.
According to SGI, CAMIS requires a large amount of memory to accommodate the computational and storage capacity it needs toward developing high-resolution, real-time data capture used for research in neurology, cardiology and other branches of medicine.
"The life sciences have increasingly shifted toward a data-first model to drive breakthroughs across every aspect of medical research," said Jorge Titinger, president and CEO for SGI.
"The data surge has created a strong demand for scalable computing and storage solutions that help drive real-time insights and improve the quality of research," he added.
CAMIS Director Dr. Georges El Fakhri said the center, jointly run by the Massachusetts General Hospital and Harvard Medical School, works to both improve diagnostic accuracy and decrease patient risk.
SGI said the center will use funding from the National Institutes of Health for the project.