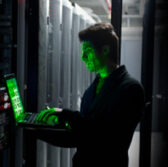 Many Fortune 500 companies are seeking to hire chief information security officers or board directors who have experience and skills in cybersecurity, Reuters reported Friday.
Nadia Damouni writes that Cardinal Health, Deere & Co., JPMorgan Chase, PepsiCo and The United Services Automobile Association are among the firms that are searching data security professionals in order to address cybercrime.
"The trend that we are seeing is that organizations are elevating the position of the CISO to be a peer of the CIO and having equal voice associated with resource priorities and risk decisions," said Barry Hensley, Dell SecureWorks executive director for the counter threat unit, according to Reuters.
Amit Yoran, a senior vice president at RSA Security, said boards wants professionals who can help their organizations integrate security features into products under development, according to Damouni's report.
"CISOs are being brought to the business table more often," Yoran told Reuters. "This is a realization that in many cases a business's survival relies on the security of the technology."
Damouni reports that large corporations offer between $500,000 and $700,000 in annual compensation to CISOs.