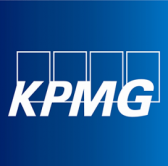 KPMG has opened a virtual research and development center and innovation hub to develop data and analytics business solutions for member firms' clients in support of KMPG Capital acquisitions and partnerships.
The KPMG Insights Labs will facilitate R&D activity for KPMG Capital assets and intellectual property, including the demonstration and verification of proof-of-concept designs, KPMG said Wednesday.
"While companies are quickly pursuing strategies to capture and examine their data "" the 'Big Data' chase "" what we're providing is an environment for putting data-driven solutions to the test," said Mark Toon, global leader of data and analytics and CEO of KPMG Capital.
The labs will have hub locations in the U.S., U.K. and India and will be headed by Eddie Short, who also oversees KPMG's data and analytics practice for Europe, Middle East and Africa.
"More than ever, businesses need decisions backed by insight, and the KPMG Insight Labs have been created to accelerate the pace of innovation in a secure and controlled environment, helping clients arrive at greater insights more quickly," said Short.
R&D areas covered include customer analytics, competitive positioning, regulatory compliance and predictive modeling.