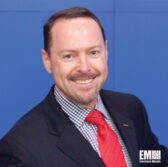 In the second and most recent edition of John Hillen's series on government contracting for Washington Technology, the former assistant secretary of state and long time GovCon business executive discussed what is standing in the way of the market maturing.
Hillen begins his piece by telling the audience to accept the fact that GovCon will continue to be a very large market for years to come, despite a U.S. withdrawal from wars in the Middle East.
"Trends in technology demanded by the government for their own citizen services, the demographics of the government work force (rapidly aging and facing a huge deficit in technical expertise), the desire for workforce management flexibility in government agencies, and the rapidly shifting nature of missions itself supports research which holds that despite the overall federal budget dipping of late, the market for contracted services (especially technology) will continue to rise," he says.
He does note that while the GovCon market — which was worth $340 billion in 2009 — might remain large, there is a chance it could fail to grow for the next decade or longer.
_ _
Hillen blames this possible stagnation on two factors:
Buyers' Side: Procurement methodologies, acquisition regulations and government buyers are all making it difficult to conduct business.
Sellers' Side: One-third of leaders and companies support the current regulations because it prevents new competitors from growing and the need to invest in new offerings.
Hillen goes on to make the point that an organization like the federal government cannot outrun its character and that it will always prize accountability over efficiency, which can make things difficult for companies that count numerous agencies as customers.
However, the government can still be a "smarter buyer" and be held accountable, he says.
"Being a smart buyer serves the greater end of creating a mature market that provides the buyer with choice, innovation, quality, and professionalism."
Hillen says that current ill-advised purchasing moves being made by the government that hampers growth include tough regulatory requirements, small business fraud, compensation caps and wage floors, rewarding known quantities instead of taking a chance and predatory oversight.
_ _
There are also numerous ways contractors add to the halt in maturation of the industry, he says.
Companies that benefit from the status quo encourage the government to use confusing and arduous procurement methods and award sole source awards, according to Hillen.
These same companies use Congress, lobbyists and other avenues to prevent other contractors from selling their offerings, Hillen added.
He concludes the piece by endorsing competition as being great for the market and writes that the last 50 years show his hypothesis to be accurate.
"A liquid, innovative, dynamic market with competition and choice on multiple levels ultimately serves everyone"™s interest by creating a market that is legitimate, enduring, above simplistic criticism, and poised for growth."