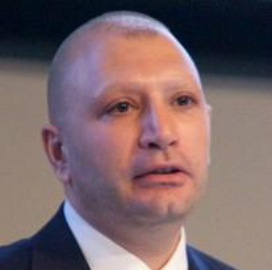 Northrop Grumman"™s global workforce works to leverage the modularity and scalability of the company"™s Support Anywhere logistics platform to deliver projects for clients, John Patrick Batache, a company enterprise shared services director, told reporters at the National Press Club Wednesday.
Northrop looks to this flexibility when it works to execute mission and budget objectives of any program at a "higher level," said Batache, ESS director for information technology, global logistics and operational support.
"Our Support Anywhere logistics architecture brings together the people, processes and tools across all of Northrop Grumman."
According to Northrop, efforts using the logistics architecture have resulted in several initiatives, such as the Global Combat Support System-Army, a web-based finance and logistics system set for deployment in late 2015.
"(GCSS-A is) based upon commercial best business practices and off-the-shelf software that serves as an automated combat enabler for soldiers," Joe Taylor, combat and mission systems vice president within the Northrop Grumman Information Systems defense systems division, said at the media briefing.
Taylor said the company expects to provide GCSS-A to over 15,000 users by end of next year, with 130,000 more soldiers availing of the system to help manage property accountability, supply and maintenance operations, logistics management and integration procedures.