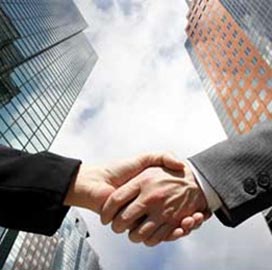 IBM and SAP have formed a collaboration to combine the former's technology implementation and configuration services with the latter's software to deliver business transformation services to the transportation and logistics industry.
The team will work to address industry demand for business processes that leverage new technologies in analytics, cloud, mobile and other areas, the companies said Thursday.
"In moving global freight today, the associated information is as important as the physical flow of the goods. Many freight companies are thus updating their legacy IT environments and embarking on large-scale transformational projects," said Till Dengel, vice president for SAP's travel and transportation business.
SAP and IBM plan to integrate SAP Transportation Management, SAP Event Management, SAP Customer Relationship Management and SAP Billing and Revenue Innovation Management and IBM's best practice templates.
The companies also will collaborate in providing business development, sales, sales support, marketing and consulting services to clients to guide them through technology adoption and systems maintenance.