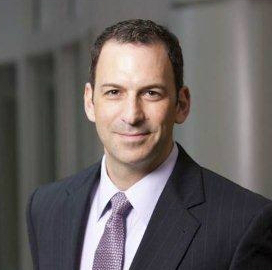 Dr. Harry Greenspun, senior adviser for Deloitte"™s Center for Health Solutions, says healthcare will soon catch up with other sectors and believes wearable devices and other technologies will play significant role.
In an interview with Federal News Radio, Greenspun identified interoperability as a challenge to technology adoption in the health sector.
He told host John Gilroy that a glut of information would only make sense and have value if the devices and applications that produce them can communicate or interact with each other.
"It"™s really the social aspect that"™s creating all the power (in wearables)," Greenspun said.
"If we in healthcare can start leveraging that with not just healthy people but with sicker folks, people with chronic diseases, then we start to make a dent on the serious issues in healthcare," he added.
The discussion also covered the privacy concerns that arise over making this data public or shared as another barrier to moving forward.
"I think"¦ what we"™ll see is that the healthcare enterprise is going to have to invite participants to start using these in healthcare because there"™s a reluctance or concern about bringing some of these things into healthcare," Greenspun told Gilroy.
"This is a scary thing for a lot of people and we want to make sure we"™re doing a safe thing carefully," he added.