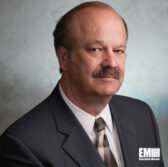 Carl Salzano retired in the Spring of 2014 as a senior vice president for acquisition services at Booz Allen Hamilton, where he also served as co-chairman of the Veteran and Wounded Warrior Committee.
The U.S. Navy veteran joined Booz Allen in 1986 after holding leadership roles at firms including Bendix Aerospace and Advanced Technology.
Soon before his retirement, Salzano caught up with the media team at Executive Mosaic to discuss Booz Allen's community and professional work with veterans, and in particular, the contractor's support of the Wounded Warrior Mentorship Program.
In the below conversation, Salzano provided us context on how supporting the program was consistent with Booz Allen's culture, business and other efforts to support veterans in transition, and the importance of emphasizing the difficult-to-quantify "heart side" of rehabilitation.
Click here to read our coverage on GovCon Wire on how Booz Allen became involved with the WWMP and for the stories of some of the veterans affected.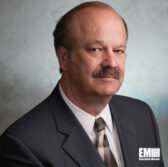 ExecutiveBiz: How does Booz Allen's work with wounded warriors fit into the company's community service efforts at large?
Carl Salzano: It's one of three or four very strategic components that the firm is focusing on. Four years ago, we were seeing a tremendous amount of grassroots efforts by individual employees in every way, shape, and form in support of veterans. We created the Veterans Agenda to bring all those resources together as a firm and to start to prioritize activities.
We weren't going to interfere with letting a thousand flowers bloom, but we wanted to bring a strategic focus to these efforts, and as an institution, we wanted to partner with important external organizations.
Mentoring was one of the foundational pieces from the very beginning. It's not just mentoring that we've done for wounded warriors or the Wounded Warrior Mentor Program (WWMP). We've expanded it to families and support organizations, including reaching a women's mentoring program where we've aligned with a nonprofit in that area.
We've got a very large mentoring program ― this fits in with a culture that believes strongly in mentoring and coaching our staff and taking a long-term view on careers. We felt like we had the innate skills to support this type of programming with veterans.
Second, we focused on learning more about the programs we might pursue with other nonprofits and NGOs. From this sprung our participation in major programs like the USO, the Yellow Ribbon Fund, and Operation Home Front. We focused on the programs where we felt we could have the greatest impact.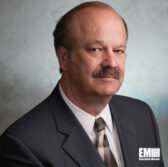 The third piece we addressed was the question of recruiting and retention and the transition into the civilian workplace. We had a robust program on that front. Mentoring was an area where we felt we could really support those in critically wounded. Many of the returning soldiers were traumatized and many of the badly wounded were going to be "medically retired."
So, the question becomes, what are they going to do next in their life? What's the next big thing, in terms of career, training, employment and education?
ExecutiveBiz: What's the key to helping someone who's been through a traumatic experience or is physically disabled to move forward in that manner?
Carl Salzano: The most important thing is building a relationship that's founded on trust so that both parties are able to open up and share honestly about the recovery process, the choices before the wounded soldier, and how the mentor can help guide the person through the decision processes around what's next. It's all about trust.
If you don't have a relationship where you can have open conversations and share what's going on, it's difficult to make progress. And the trust component takes time in any mentoring relationship.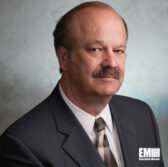 ExecutiveBiz: How has your understanding what of it takes to be successful evolved?
Carl Salzano: At first, we took a "clinical" approach to the problem. We assumed that if we had all the information, it was just about making a series of optimizations. You could almost run it like a questionnaire: figure out what base foundational education or training a wounded warrior already had, and start a series of questions around what it would take to get that individual from point A to point B.
We discovered that success was far less "clinical" and much more focused on the "heart side" of the mentoring equation. Our mentors look at all the other things that are going on in this person's life and where s/he is with surgery and rehabilitation, and recovery. We found that there's so much going on in mentees' lives that there's little time to consider and focus in on the transition. And then the transition moment comes up pretty quickly.
Consider a soldier who may be discharged. It's difficult to translate the skills acquired during military service into the requirements posted for jobs, education and training in the civilian world. It's a bit daunting.
This is when it's helpful for the mentor to step in – someone to help guide through the decision process. Mentees need to be able to attach to the "civilian network," and use the mentor as a conduit to business relationships and the community.
When you see how strong and highly spirited they are and just how motivated they are, it's a credit to the U.S. military. Their leadership and the quality of the people are just tremendous. These young folks are often in such great spirits, but they're having days that are a lot tougher than you're having and it puts it in perspective. It's helped ground me and a lot of others, in terms of saying, 'Wow they're inspiring me more than I'm inspiring them.'
ExecutiveBiz: What are the next steps for the program's growth?
Carl Salzano: There are a couple of components to the whole strategic plan. There's got to be a feedback loop to everything that we do, so we find out what works and what doesn't work and what we can do better. When we make mistakes, we admit them and take corrective actions.
When the 501(c)(3) was created, we all knew there were some foundational pieces that needed to be put in place. This included an IT database; logistics and training capabilities; and more people to be trained mentors. They already had a good set of intellectual capital around how to do the skills inventory and all the steps to get the optimization of benefits.
They understood how to interact with the hospital staff and the leadership of the Warrior Transition Brigade so that we didn't interfere. Booz Allen helped with putting the strategic building blocks in place.
In terms of the actual mentoring, we've encouraged small groups to get together and talk about what's working, what's not, without divulging any personal information.
ExecutiveBiz: How does it fit into everything that the Wounded Warrior Mentor Program is doing?
Carl Salzano: We are one component. There are other firms involved. Booz Allen is not the only firm supporting the organization or providing mentors. We just happen to be a significant part of it and we led the charge to take WWMP's vision national, most recently to San Antonio and to the Burn Center and to Balboa.
We were a key player in helping WWMP achieve its strategic goals, but we're not by any means the only organization responsible for their success.
ExecutiveBiz: How did that expansion come about?
Carl Salzano: We knew that there were large populations at the Burn Center and at Balboa who lacked a similar program. Lee Miller of WWMP talked to me about Booz Allen taking the lead. I went out and met with the head of our San Antonio office, Del Eulberg, who was the head of Air Force civil engineering. He has an incredible passion for supporting the veterans and they already do a lot of civic work in the community.
This was just another thing on the list, but we took it to his leadership team as a proposal, and the leadership team got excited about it. They took it on. The first step was convincing the leadership at the Burn Center that this was something of value and that it wouldn't interfere with the logistics of getting veterans through their recoveries.
We met with the burn center's leadership and took a team with us who had done it before and knows how our recruiting takes place and what works and doesn't work. We explained how the program operates and how we don't interfere with the responsibilities and duties of the medical officers, the leadership and military chain of command.
Going into that, we had the strong endorsement of the Warrior Transition Brigade commander at Walter Reed. When we left, hospital leadership was convinced it was something that was unique and that it was desperately needed. We did the same thing with the leadership team in our San Diego office. I encountered an equal amount enthusiasm; then, we were off and running.
We're delighted that it's expanded, because we think it's a testament to the fine work that we've done at Walter Reed in the Washington area. Success begets success.
ExecutiveBiz: What efforts are you undertaking to make people aware of the program, and to communicate that they could benefit from joining it?
Carl Salzano: Holding a large event at an auditorium and encouraging a large group to attend and ask questions is not the way to encourage participation.
We do something relatively simple at these hospitals. We set up tables outside of the cafeterias and pass on the message by word of mouth. The veterans who are already in the program and are experiencing the benefits are the ones who actually talk to others. We don't plug it in any way that may make veterans feel like they're being pressured or pushed. It's just getting the word out around the hospital and doing a little bit of recruiting.
I am extraordinarily proud of having the opportunity to lead a program like this. The men and women that do the mentoring are doing it because they are passionate about our veterans.
I'm also just very impressed with the military leadership at these commands, their staffs and the mentees. The mentees are very smart, well trained, highly spirited, and motivated. They have tremendous skills that will translate well into the civilian market. Employers will find them to be exemplary in terms of their performance once they get on the job.
It's a tough challenge. We're trying to translate the skills of a soldier into something in the civilian world. Once that translation happens, it's usually just a tremendous success.
People join Booz Allen because of opportunities like this. From that standpoint, we're looking to be an organization that provides that opportunity. We call it being an employer of choice.
When our people come on board, they are encouraged to run with great ideas. That's how it's always been at Booz Allen. That aspect is important for the firm and important for the community. I can tell you that the work I've done here and the testimonials I hear makes me feel like we're getting more than we give.
ExecutiveBiz: What are the Booz Allen Excellence Awards, and why was your work with WWMP recognized this year?
The BEAs are the firm's highest honor. Each year, we recognize those who go above and beyond the excellent service for which Booz Allen is known. Our work on the WWMP was selected as a winner in the community service category in FY 2014.
It's due to the passion and commitment of the mentors who are championing this program, and because of the tremendous impact we've had in helping our U.S. warriors transition into new careers and civilian life.