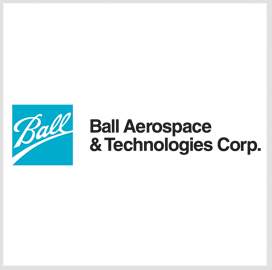 Ball Aerospace & Technologies and the U.S. Air Force Research Laboratory are working to develop semi-autonomous technologies for quadriplegic drivers to control a race car by using their head movements.
The company and the AFRL demonstrated the technologies at an airstrip near the National Museum of the U.S. Air Force in Dayton, Ohio and former IndyCar driver Sam Schmidt drove a Corvette C7 Stingray with the interface, Ball Aerospace said Tuesday.
"In our work for the Air Force, we're engineering technologies to prevent and lessen future injuries by learning how humans can effectively interact with machines," said Tim Choate, aerospace and cyberspace technologies senior business manager at Ball Aerospace.
The company and the AFRL will collaborate with Arrow Electronics, Schmidt Peterson Motor Sports and Falci Adaptive Motorsports for the SAM project (semi-autonomous motorcar).
Ball Aerospace developed the human-machine interface and the driver guidance system in order to convert head motions into computer commands for steering, acceleration and braking functions.