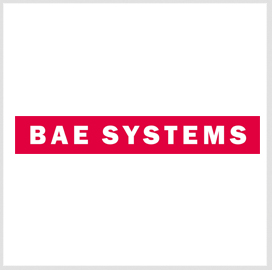 BAE Systems has been awarded a $28 million contract to update the U.K. defense ministry's missile warning technology.
The company will develop the third-generation configuration of its Common Missile Warning System survivability tools, the company said Tuesday.
"Through this purchase, the U.K. pilots will have enhanced detection of small arms fire and rocket-propelled grenades, improving their safety and mission effectiveness," said Bill Staib, director of threat management services at BAE Systems.
"Our engineers have now enhanced the system with third-generation technology, integrating hostile fire indication, missile warning, and data recording capabilities into a single unit," added Staib.
The ministry intends for the new systems to replace its legacy CMWS units and install the system on the Apache, Chinook, Wildcat and Merlin aircraft.