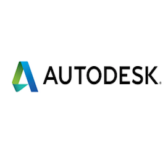 Autodesk and the National Park Service held a press conference on Memorial Day to present the initial results of their survey of the USS Arizona and the 3D printout models created from these findings.
Using Autodesk technology such as reality computing, underwater photogrammetry, subsea LiDAR, high-resolution sonar and above-water laser scanning, the team produced a partial 3D printout of the USS Arizona and 3D models of ship artifacts, Autodesk said Monday.
The survey was conducted to educate the public on the historic site and foster its preservation, with a complete 3D model of the ship expected by the end of this year.
"Reality Computing is an emerging concept that bridges the physical and digital worlds, and Autodesk sees great potential in supporting the National Park Service and preservationists around the world with reality computing technology to capture, analyze and communicate these stories of our past for future generations," said Brian Mathews, Autodesk vice president.
"Creating 3D models allows people to see and touch these highly detailed and accurate replicas, something that will play an important role in our educational outreach program," added Paul DePrey, NPS superintendent.
Also participating in the survey were the U.S. Coast Guard, the U.S. Navy Mobile Diving Salvage Unit One, HDR, Sam Hirota, Oceanic Imaging Consultants, 3DatDepth and Shark Marine Technologies.