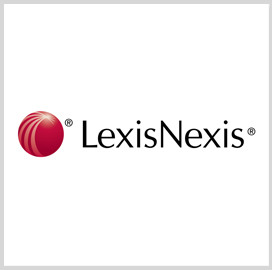 Steve Nguyen, a vice president for LexisNexis Special Services, said the company has developed an algorithm to establish risk scores for the government to adopt for personnel evaluations, GCN reported Wednesday.
Brian Robinson writes the database firm uses data from tens of thousands of publicly available sources and information from other data partner vendors.
"We"™ll check to make sure the employee"™s self-reported data is correct, and then we"™ll apply a data analytics model to establish the person"™s risk score to see if they should get a second look from clearance authorities," Nguyen said.
Nguyen told GCN the algorithm leverages similar products the company uses for its identity management and fraud detection services.
LexisNexis also performs continuous checks on employee public data, a process that Nguyen said is intended to come up with accurate reports of a person"™s status at all stages of employment with a company.
Robinson writes the algorithm works to deliver output on metrics or flags for action to the person"™s government employer via a popup window or company dashboard.