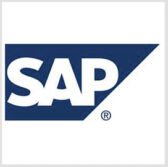 SAP is planning to open a big data innovation center to be hosted by Otto-von-Guericke University in Magdeburg, Germany
The company said Wednesday that the center is part of a collaboration between SAP University Alliances and OvGU's SAP University Competence Center.
The center is planned as an interdisciplinary research hub that will work closely with the new SAP University Alliances Innovation Lab at the University of Mannheim's Institute of Enterprise Systems.
"With Big Data innovation centers at UCC locations, the company is planning to enable academics worldwide to leverage SAP HANA to re-invent business processes based on new Big Data applications," said Bernd Welz, executive vice president and global head of solution and knowledge packaging at SAP.
"The lab would also be used for Big Data-driven research across a wide range of applications such as genetics, geology or physics," he added.
SAP said it is planning to launch more big data innovation centers and innovation labs at other global locations.