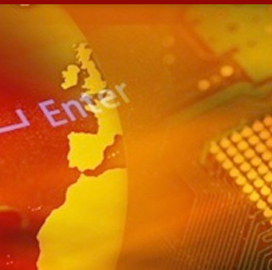 A new five-year forecast from research firm MarketsandMarkets says cloud computing adoption and wireless communications will be among the forces that will drive growth in the global cybersecurity market through 2019.
The cyber market will hit a value of $155.74 billion by 2019 with the largest contribution coming from the aerospace, defense and intelligence vertical, MarketsandMarkets said April 8.
MarketsandMarkets also cited government mandates and increasing rates of cyber crimes against public utilities as factors that could steer the cyber market's direction over the next five years.
Enterprises in the energy and education markets are facing attacks against their intellectual and financial assets as they adopt cloud computing tools, MarketsandMarkets said.