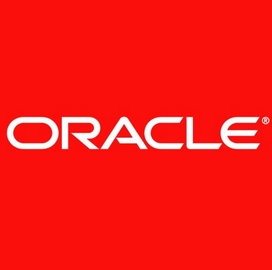 Oracle has reported a growing user base for its suite of cloud products through the Oracle PartnerNetwork, which Oracle President Mark Hurd said highlights the program"™s value proposition to the company"™s customers.
"Oracle"™s partner community is an invaluable asset to the company," Hurt said Thursday.
"Partner adoption of Oracle Cloud solutions has been tremendous and we will continue to provide the resources and technology they need to grow their business and deliver value to customers with Oracle Cloud," he added.
According to the company, revenue from OPN partner resale of cloud services grew three-fold from the previous quarter.
Oracle said more than 500 partners have received a cloud specialization status across nine cloud offerings and close to 14,000 individuals have earned Oracle Cloud specialist accreditation.
"The response we have seen for the OPN Cloud programs, and especially from our Diamond level partners, has been outstanding," said Rich Geraffo, senior vice president for worldwide alliances and channels at Oracle.
"They are really excited about the value proposition Oracle"™s cloud solutions offer to the marketplace and the opportunity it presents to explore new revenue and growth opportunities," he added.