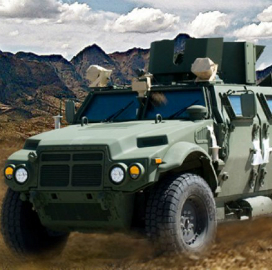 Lockheed Martin has finished the production qualification testing phase for a warhead program the company manages under a $79.4 million contract awarded in April 2012.
Soldiers will help carry out the next phase of systems tests this summer and an initial operational test and evaluation exercise is scheduled for the fall, Lockheed said Wednesday.
ATK is developing the alternative warhead for the Guided Multiple Launch Rocket System under a subcontract from Lockheed.
The contract covers three years of engineering, manufacturing and development work to focus on system performance, warhead qualification and producibility.
GMLRS alternative warheads are designed to reduce the risk of unexploded ordinances, Lockheed says.