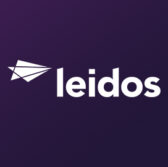 Leidos has been awarded three separate contracts to provide two municipal utilities and an electric services cooperative with a cloud-based technology designed to manage power grid infrastructures.
The company's smart grid-as-a-service platform is comprised of software and hardware systems that work to help utilities install metering systems as well as track customers' energy usage, Leidos said Tuesday.
SGS also includes outage alert, remote disconnect-connect, time monitoring and predictive analytics features.
United Power awarded Leidos a follow-on contract to deploy 20,000 additional electric meters throughout rural areas in Colorado.
Leidos will also work with the municipal utilities of Gastonia and Kings Mountain, N.C. to implement smart meters at enterprise, residential and industrial facilities.