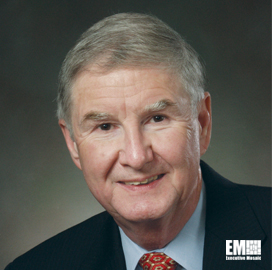 John Thomas joined Leidos as the Reston, Va.-based national security, health and engineering contractor's chief strategic officer after Leidos' 2013 separation from the legacy SAIC organization, where he most recently led close-to-13,000 analysts, scientists, engineers, and business professionals as acting president of SAIC's National Security Sector.
Thomas joined SAIC as an executive focused on military intelligence in 2002 after a 33-year career in the U.S. Army where he elevated to the rank of major general.
His public service included stints as commanding general of the U.S. Army Intelligence Center, chief of the Military Intelligence Corps and command general of the U.S. Army Intelligence and Security Command.
Thomas also served as the associate deputy director of operations for the National Security Agency and deputy chief of the Central Security Service, where he was responsible for national signals intelligence support to worldwide military operations.
In this conversation with ExecutiveBiz, Thomas walked through the decision making process behind his choice to join SAIC after a career in the military. He further discussed his role and responsibilities at Leidos, its channels for future growth, and how Leidos differentiates itself from what one might expect from a "traditional" government contractor.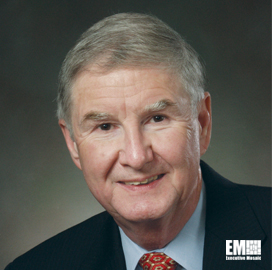 ExecutiveBiz: What is your role in driving Leidos forward?
John Thomas: My position is to lead the strategic development activities for Leidos. We put together strategy, mergers and acquisitions, government affairs, and communications.
Those functions are rolled up under my position as chief strategic officer.
ExecutiveBiz: How do you balance your focus on organic versus acquired growth?
John Thomas: They're both part of the formula for growth. We really come at it from defining the three markets we're in, national security, health and engineering.
We look at our capabilities, we look at our position in those markets, and we look to any gaps we may have. We're on the watch from an M&A perspective to fill those gaps, so our view of M&A is that it's really to augment our capabilities. That's the primary M&A focus that we take.
Having just completed a major transaction in the spin of SAIC we're in a good position to understand our needs. Investment in organic growth remains a high priority. We have maintained our investment in research and development and continued our university relations program as examples of how we are supporting organic growth.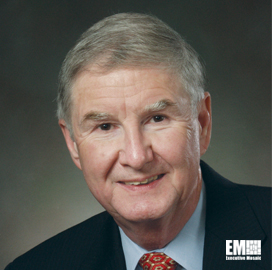 ExecutiveBiz: Having served in the military and now working in GovCon, what's your perspective on how government and industry can better collaborate?
John Thomas: There's strong potential for collaboration between government and their contractors. Leidos sees opportunities in the biomedical and cyber spaces as some examples.
An important area is around security and cyber security. That's certainly an area where there is a lot of experience on both sides that can support collaboration. The exchange of cyber information needs to improve and it needs to be a two way street.
Leidos' capabilities are probably a little different from what you would expect from a traditional government contractor and that sets up opportunities for collaboration in a different area. We run the Frederick National Lab for the Department of Health and Human Services.
The lab is  principally focused on cancer research, so there's a tremendous amount of collaboration focusing on  advances in genomics and the science around cancer treatment.
ExecutiveBiz: What advice would you give other veterans in their transition into industry?
John Thomas: I would say to take some time to really understand the business, understand the corporation that you're with, and how it works, but probably more important, how it can support customers in their operational environment.
We bring that familiarity with us when we come out of government and into industry. Take some time to understand the fit and then focus on where that fit can be improved.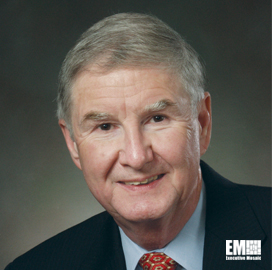 ExecutiveBiz: What first attracted you to the company when it was known at SAIC and what are you most excited about going forward?
John Thomas: What attracted me were the people. During my transition, I talked with several companies and ended up talking to SAIC. There were a number of people here that I had known, that I had worked with before, and that I had high regard for. That was probably the thing that encouraged me most to come to the company.
SAIC was also very active in parts of the government where I had a great deal of familiarity and where I felt I could make an impact.
I think what really excites me is that we are very different kind of company. We've come out of out of this separation having considerable work in both the health and engineering space and are a company that's much more balanced between government and commercial.
We're still very heavily government, but we have a good commercial business, and it's a business we've been in for a long time. We've been with it for 20‑plus years in both the health and engineering spaces.
So, it's really an exciting opportunity to take a different kind of company to market, and we've got our work cut out for us, helping folks understand what Leidos is all about.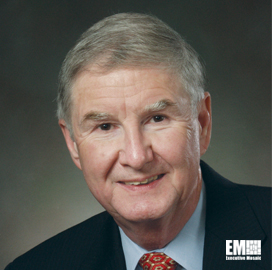 Across the industry it's such an unpredictable time with the government uncertainties around budget, and it's kind of amazing how that flows through our commercial businesses as well as our pure government businesses. The uncertainty that all corporations are facing right now is kind of unprecedented and creates both opportunities and challenges for us to deal with.
We have great employees and leaders in Leidos who are ready for those challenges.