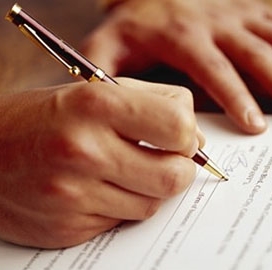 Array Information Technology will help the U.S. Air Force operate and manage two financial systems based at Air Force Materiel Command's headquarters at Wright-Patterson Air Force Base.
The company said Wednesday that its team, which includes CACI International, will support at least 1,600 users of the Keystone Decision Support System and Command Management System.
"KDSS and CMS represent vital financial management capabilities for the Air Force," said Mark Douglas, an Array defense client executive.
"Making timely, accurate and auditable financial decisions has never been more important to our Air Force."
Array says KDSS provides a data warehouse for analysis and management of the $20 billion Air Force Working Capital Fund and information for the Defense Department's budget justification.
CMS is intended to support strategic planning for the budget, including funding and manpower.