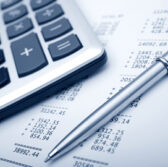 The federal space sector faces a challenge as budget trends point to other priorities and future budget increases appear limited with the current economy and the steadily declining discretionary spending, TASC senior engineer Gary Oleson writes in a March 17 op-ed for Space News.
To address this challenge, Oleson writes the sector must choose to either reduce unit costs by expanding to commercial markets and adopting innovations or to produce less.
"By reducing unit costs I mean reducing full life-cycle costs while maintaining or increasing the quantity, quality and reliability of the results produced," Oleson says.
He pointed to the Defense Department's block satellite purchases and NASA's deployment of a reusable spacecraft as examples of how agencies are working to reduce spacecraft costs..
Other practices Oleson recommends are heavier launches, disaggregation, modularization and other commercial practices.
"Reducing unit costs will require that agencies stay alert to new developments, map new developments onto their programs to identify the best fits, and do thorough and unbiased trade studies whenever there might be a significant cost-saving opportunity," according to Oleson.