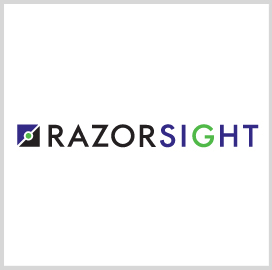 Razorsight has appointed four communications industry veterans to its board of advisers as the company looks to grow its cloud analytics offerings in the communications and media market.
Geoffrey Axton, Norman Fekrat, Patricia Gottesman and Don Upson are the newest members of Razorsight's advisory board, the company announced Tuesday.
Axton currently serves as chief operating officer and finance officer at driversselect.com and has previously held leadership positions at Easterns Group, Cybiz, PSINet, Concert Communications and British Telecom.
Fekrat, chief strategy and revenue officer at Lemko, has managed the smarter networks portfolio within IBM's global business services organization and has served as a partner at Accenture's communications and high-tech operating group.
Gottesman holds three decades of experience in leading and helping companies implement turnaround strategies as well as to build up digital and social media portfolios.
Previously, she held the CEO and president roles at Harvard University startup Crimson Hexagon and spent 28 years in operations, marketing and product management positions at Cablevision.
Upson, a more than 30-year public and private sector veteran, currently serves as COO at Unicom Government and chairman of CES Government.