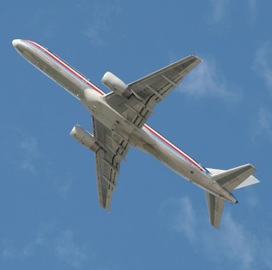 MITRE Corp. and Dubai Air Navigation Services will jointly research and develop tools to help manage the aviation infrastructure and air traffic control system in Dubai, United Arab Emirates.
The collaborative undertaking includes airspace design, technology sharing, safety evaluation and perfomance-based navigation procedures development, MITRE said Tuesday.
Both parties signed a five-year framework agreement at an ongoing Civil Air Navigation Services Organization-hosted industry event in Madrid.
"Dubai is strategically positioned to serve as an aviation hub in the Middle East, and can serve as a model of safety, efficiency, and service to the region, which is facing complex aviation challenges and rising demand," said Lillian Ryals, senior vice president and general manager of MITRE's center for advanced aviation system development.
"We are pleased to be partnering with DANS in this important endeavor," Ryals added.
MITRE has worked with Dubai Airports to develop measures intended to manage airside capacity at the Dubai International Airport and has collaborated with DANS on a dual arrival stream project at DXB.