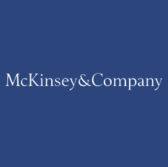 McKinsey & Co. has been awarded an $843,000 contract to help the U.S. Internal Revenue Service evaluate information technology projects designed to address the healthcare law's tax provisions, FCW reported Friday.
Adam Mazmanian writes McKinsey will assess the IRS' readiness, budget and risk management strategies to manage the financial assistance systems for Healthcare.gov.
The company will also make recommendations for the IRS to avoid technical issues, according to Mazmanian.
FCW reports the IRS is responsible for managing tax credits and subsidies that are available through the marketplace.