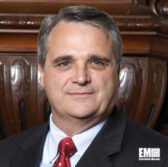 URS Corp. has received two task orders worth an estimated $183 million from the U.S. Army Tank and Automotive Command to provide maintenance and logistics support under the Field and Installation Readiness Support Team contract.
The task orders for the indefinite-delivery/indefinite-quantity contract involve work at Army depots in Red River, Texas for two years and Sierra, Calif., for three years, URS said Thursday.
Randall Wotring, president of URS Federal Services, said the company has an existing partnership with the Army depots and will provide them with vehicle maintenance, storage management and other services.
URS will collaborate with the on-site government workforce for the task orders.